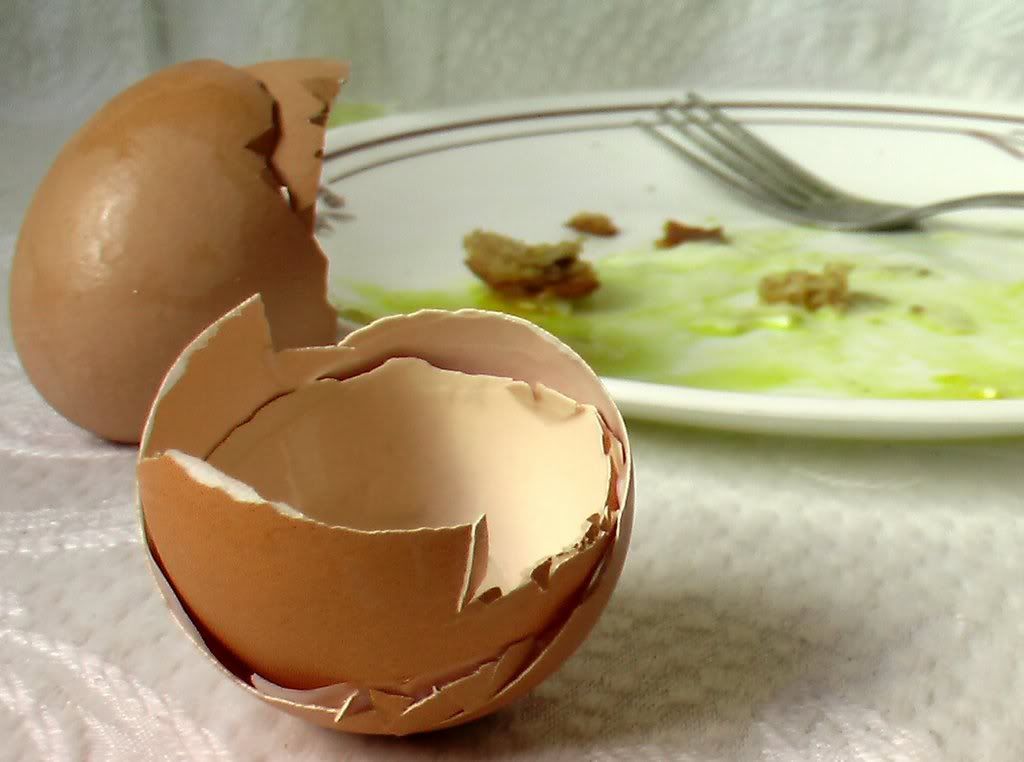 Click
is a great new event started by Jai and Bee of
Jugalbandi
.
This event did challenge me. Not only is egg a difficult subject to shoot, but the pictures I had in mind were already in Jai and Bee's entry list! So I had to think hard and quickly, and then think some more...
And then I finally had this idea to craft the frame with egg shells in the forground and part of the yellow and white (cooked) of a egg in the background.
The Picture Setting:
Two Eggs Eaten
White Sheet with pattern for the background
Natural Light coming from Left
Clicked with .017 s exposure time and f/1.8 aperture time.