Every
year around this time, I take out my crockpot and get ready for the soup season. I can put all the ingredients - vegetables, beans, rice, liquids either at night before going to bed or in the morning before leaving for work and I have a big flavorful, bubbling pot waiting for me for dinnertime.
With some buttered bread slices or a quick salad, this makes a delicious weekday meal when we are either running late from work, a stuck in traffic or just plain tired.
In the slow cooker, food is cooked over low heat for a long period and retains all the nutrients and flavor. Since it also cooks at a lower temperature it also uses less energy. This week, I made black bean and vegetable soup.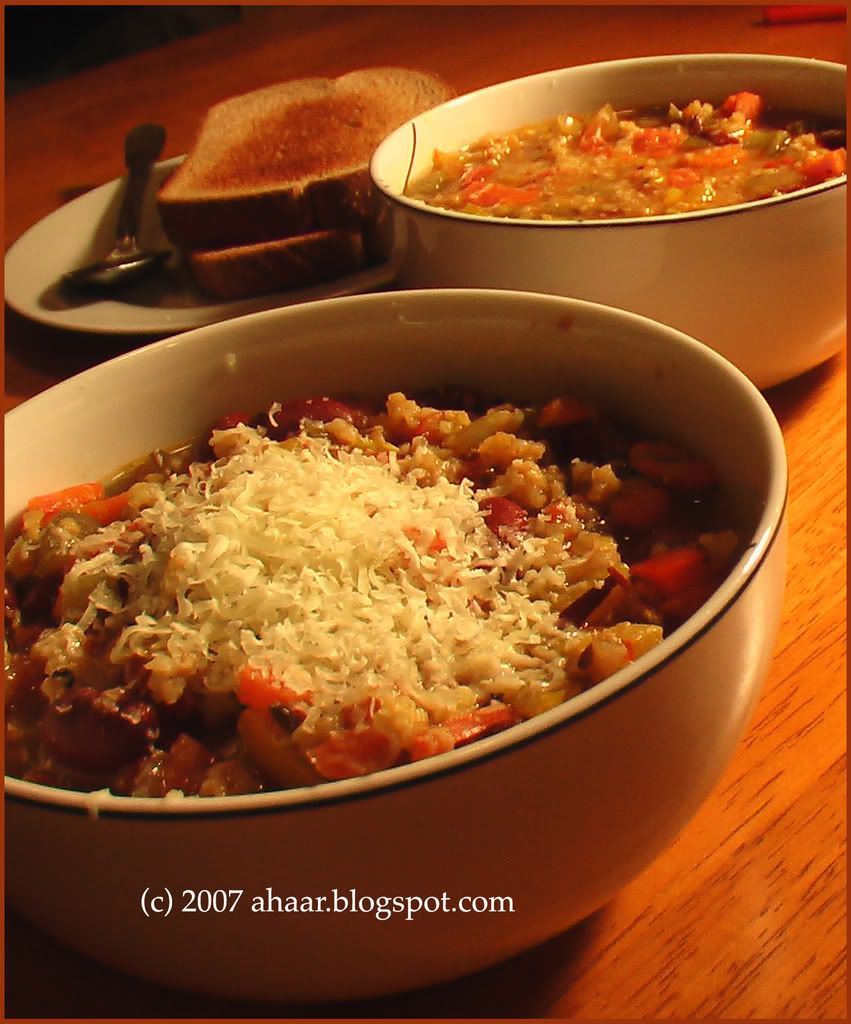 Here is a picture of the red kidney beans and vegetable soup I made last week. And last year I even tried
Mulagatawny Soup
in the slow cooker too. It turned out great!
Ingredients:
1 can black bean
1 red pepper- chopped
2 medium carrots - chopped
2 celery stocks - chopped
6-8 mushrooms - chopped
3-4 shallots/green onions- chopped
1 clove garlic - grated
1/4 tspoon oregano (I used dried)
1/2 tspoon coriander powder
pinch of turmeric powder
1 can vegetable broth
1/2 cup water
Salt and black pepper according to taste
Method:
I like to slightly saute the garlic and the spices together and then add it to the crockpot.
Add all the chopped vegetables and the beans to the slow cooker. Then add the spices, broth and water and let it cook. The one I have has only two settings high and low. I set it to ow and let it cook for 5-6 hours.
Garnish with cilantro and serve warm.
This goes to Suganya at
Tasty Palettes
who is hosting November as
Vegan Month
.