Thanks
to Food Blogging my word bank, knowledge bank, recipe bank, spice bank, and friends bank have soared. I cannot even recall how many delicious discoveries I have made in last year and a half. Infact, It happens everyday!
While I may have blogged about some (
here
and
here
), most of the time the food is cooked, oohed-aahed over and is gone in no time.
Here are some that I have tried and loved over the last several weeks:
Sandeepa'a Machha Besara
- it reminds me of
sarshe ilish
, yet has it's own distinct taste. I tried it with Salmon. (photo to come)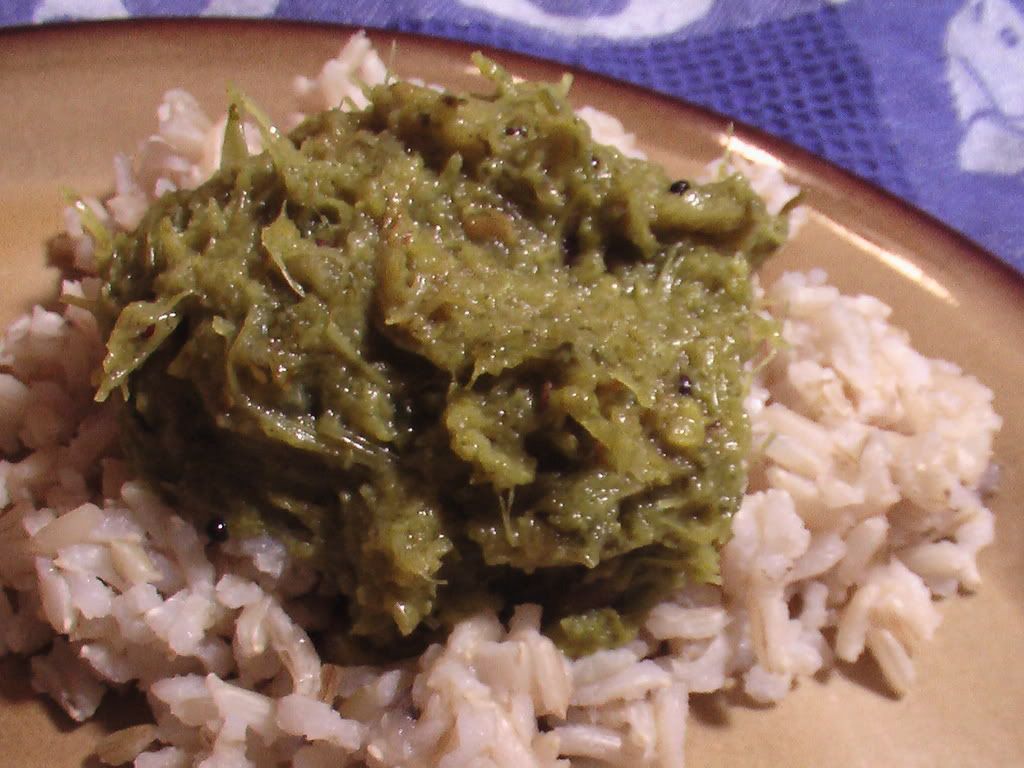 Hema's Celery Thokku
- Innovative, creative, unusual were the words that came to mind when I saw this post. Of course, I had to try it. It was quick and delicious.
Manisha's Lime and Green Chilli Pickle
- it was a big hit among friends and family. Everyone wants the recipe and I know I am making a bigger batch next year.
Gini's Fried Green Tomatoes
- We got the green tomatoes for a stew, but we made these delicious fried green tomatoes instead :)
Shaheen's Tilapia Curry
- This quick and delicious recipe works for weekdays and weekends. Absolutely delicious.
Thank you foodies, I love being a part of this vibrant community!