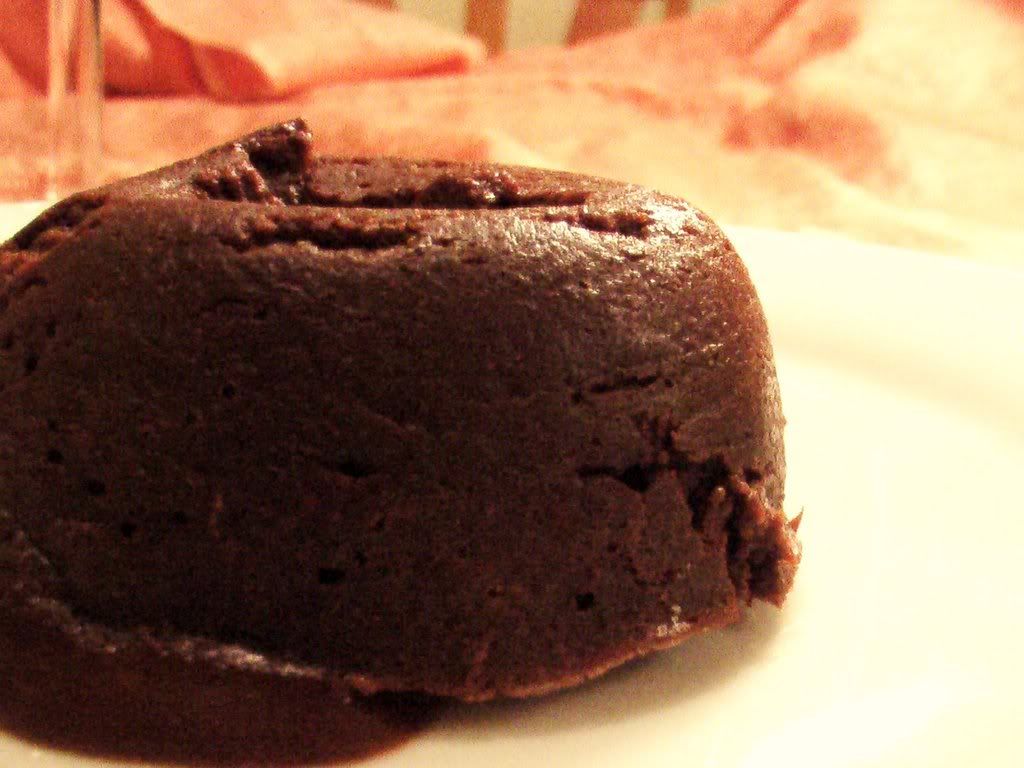 It
was a balmy October evening couple of years ago when I had my first taste of this French classic - Moelleux au Chocolat
.
After a nice Durga Pujo bhog dinner my friends and I, in mood for dessert, walked into a restaurant and ordered chocolate lava cake. Served with a scoop of vanilla ice-cream, this mix of molten chocolate and cake took me by surprise. Needless to say, we finished it in record time. And from then on I have been wanting to try it at home.
So when
JFI: Chocolate
rolled in, I decided to take my chances and try this at home. I was surprised by how easy it was and the taste of the chocolate lingers long after you have finished the cake.
Ingredients
(4 people):
5 oz. 100 % Chocolate (or you can use 70% dark chocolate bar)
4 oz. Butter (diced, at room temperature)
2 Eggs
1/2 cup Granulated Sugar
1 tbspoon All Purpose Flour
Butter for Ramekins
Method:
Preheat oven to 350°F
Melt chocolate on low flame in a double boiler or in a microwave. When melted, stir in butter and stir till it melts.
In another bowl, beat the eggs and sugar till it mixes well and becomes frothy. Now stir in melted chocolate and butter. Then add flour and mix everything together.
Butter 4 individual ramekins, and pour in chocolate batter. Then bake it in the oven for about 10 minutes till the rest of the cake is cooked but the center is still soft.
Take it out of the oven and turn the ramekins upside down onto dessert plates and serve warm.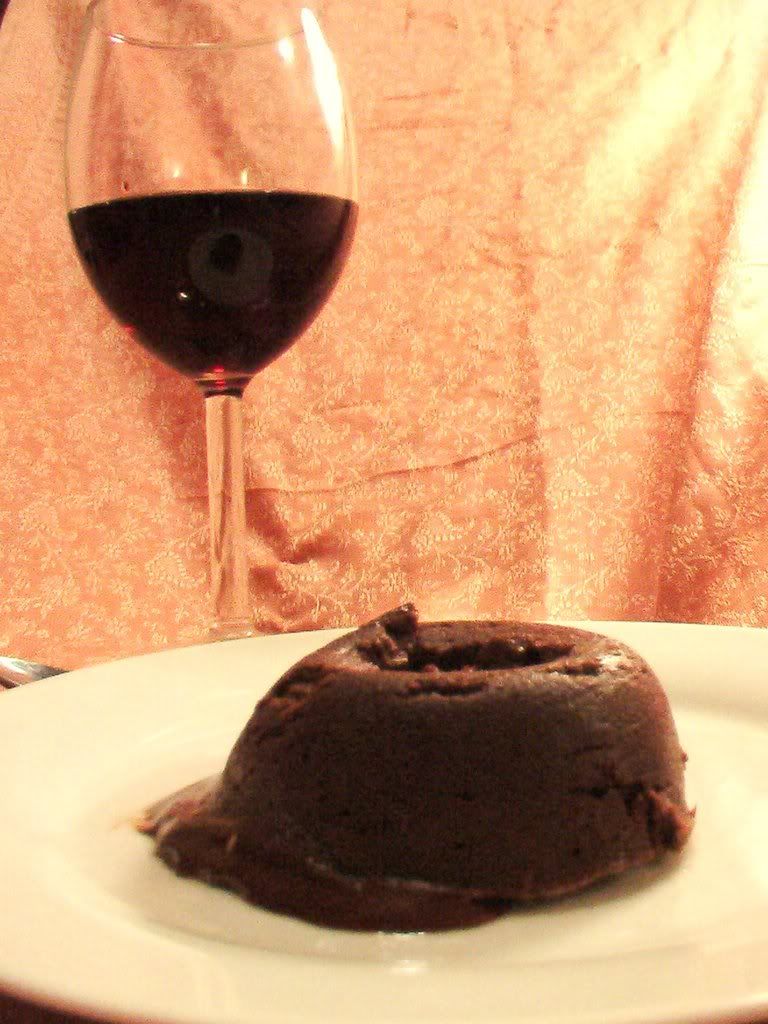 We enjoyed ours as is with some shiraz. This is my entry for
JFI: Chocolate
hosted by Deepz at
Letz Cook
. JFI is the brianchild of Indira at
Mahanandi
.
This is especially for a friend I have been luring to come visit us. A, another reason to visit us?