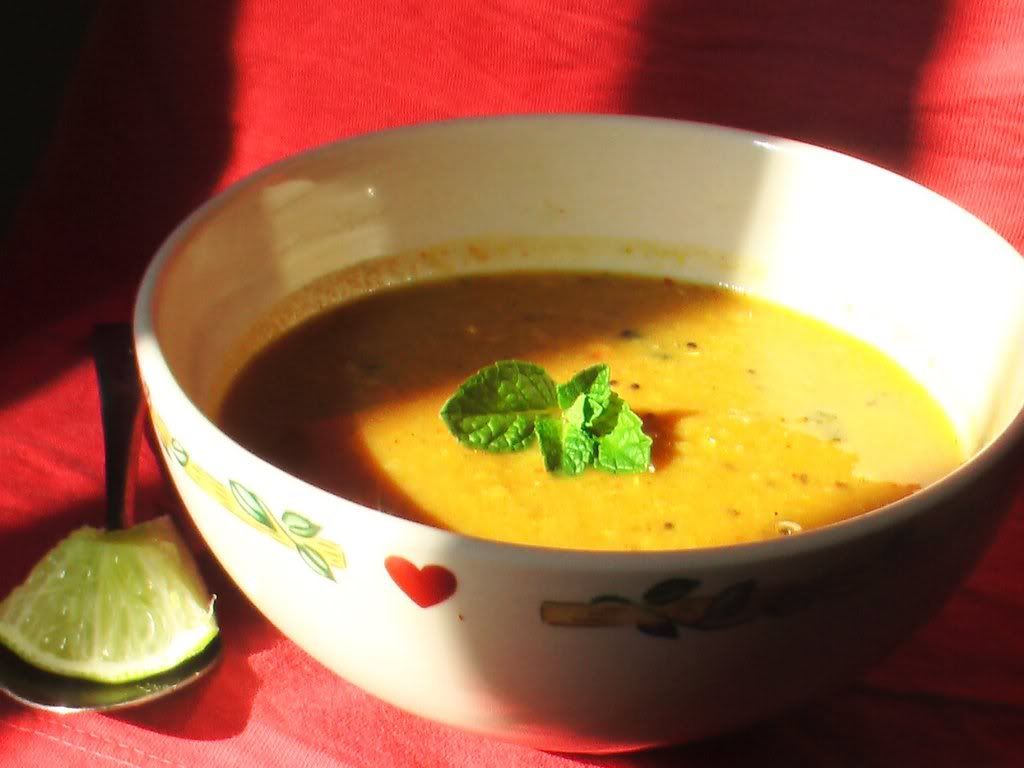 I was thrilled when Nupur of
One Hot Stove
wrote to me about being a part of the
Arusuvai Friendship Chain
. The mystery masala came with a lot of other goodies - delicious caramel, chocolate and nuts brittle, a cute souvenir keychain and a beautiful hand-made card. Everything looked and tasted absolutely great. Thanks Nupur!
Arusuvai Friendship Chain was started by
The Yum Blog
and
Bhags
and
Bharati
where bloggers send "mystery" ingredients to each other. Now who can refuse this exciting offer to taste new ingredients and cook with it.
Now back to the mystery ingredient, as soon as I opened the masala packet, I could immediately smell the coconut and the cloves in the masala. Hmm, what could this be? So I did my little research and was confident that it was
Kolhapuri Masala
. I wrote to Nupur, and guess what, it wasn't Kolhapuri Masala. It's
Goda Masala
!
Almost immediately, I wanted to make something using the masala. It was the middle of the week, and let's say choices were limited. I opened the refrigerator and took out the lentils, butternut squash puree and decided to make a simple soup using the masala. About the flavors, I was delighted by the combination. The sweetness of the squash when combined with coconut, cloves, dagad phool, sesame seeds spice mix gave the soup a delicious, delicate flavor. Alternatively, one can always mix a little rice in the soup and make this into a complete meal.
Ingredients:
(serves 2-3)
1 cup boiled dal (I used toor)
1 cup cooked butternut squash puree
1 tspoon goda masala
1/2 tspoon mustard seeds
1 dry red chilli
1/4 tspoon turmeric powder
salt to taste
1 tspoon oil
1 cup water
1 tbspoon lime juice (for garnish)
Method:
Heat the oil in a pan and temper it with mustard seeds and red chilli. Then add the lentils and cook it for a couple of minutes. Then add the butternut squash puree and add water as needed. Add turmeric powder, salt and goda masala and let it cook for 4-5 minutes till everything mixes well.
Serve with lime.
A surprise ingredient is going out to Asha at
Foodie's Hope
and Linda at
Out of the Garden
. Thank you for playing along ladies. Watch out for the postman :)