The
best part of
ahaar
has being part of this vibrant foodie community, being part of food-related discussion, trying new recipes, and sharing tried and tested ones. But all this wouldn't exist without the people who form the community.
You know where I am going with this, right? Arusuvai Friendship Chain, a cool event started by
The Yum Blog
and
Bhags
and
Bharati
where bloggers send "mystery" ingredients to each other. This exciting offer to taste new ingredients and cook with it, has caught the imagination of the food bloggers over the past few months. Read about my previous Arsuvai Friendship Ingredient recipe
here
.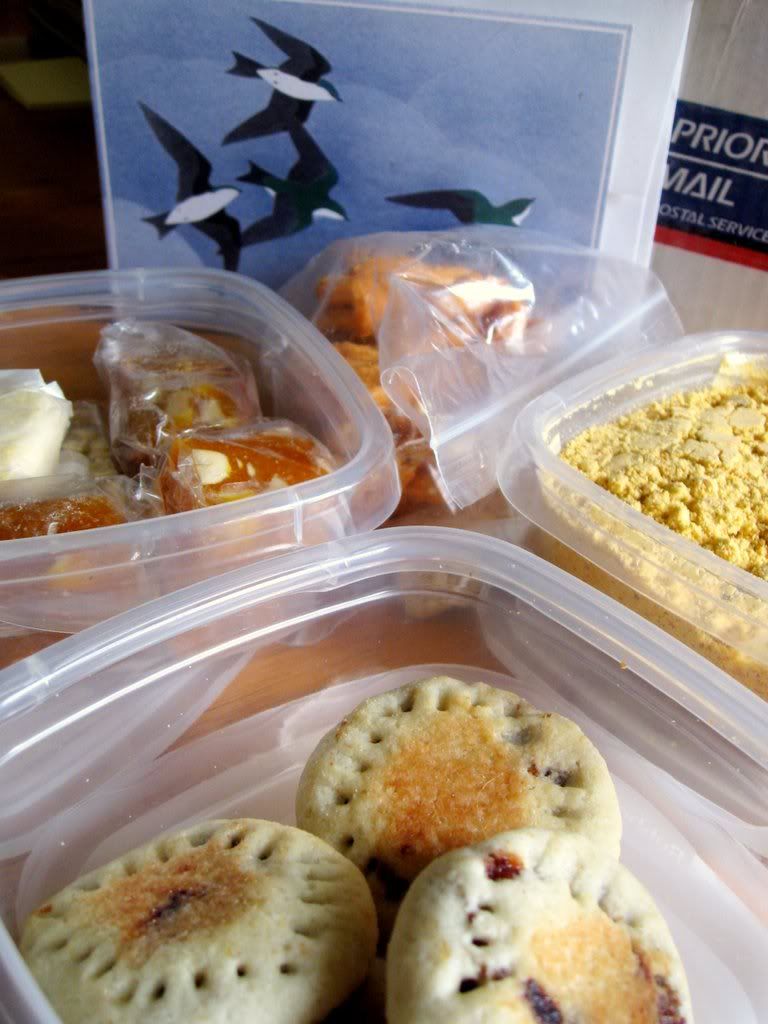 When I came home today after a long day work, a delicious goodie bag from
Indira of Mahanandi
was waiting for me . As I opened the package, packets and dabbas filled with different goodies came out. There's Pappula Podi, Muruku, Mamouls, Karachi Halwa, Soan Papadi, Moong Dal, and a beautiful card. Thank you Indira!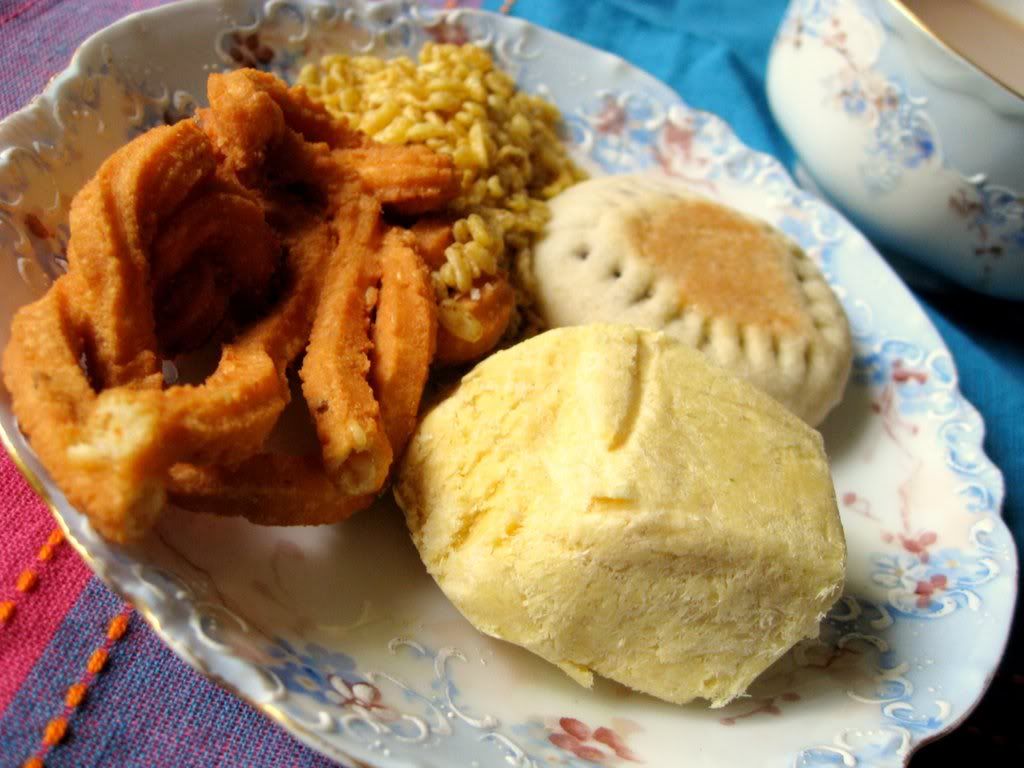 Impromptu, I decided to upgrade the evening to a special teatime with Indira's goodies and tea in a pretty cup I usually reserve for special occasions. :) It was perfect end to the day!