I went for a walk near the Huron River to make the most of the gorgeous weather before the rain comes our way. As I headed over the little bridge I saw a geese family with several small babies huddling near their mother. They seemed to be enjoying the beautiful weather too with a late lunch :)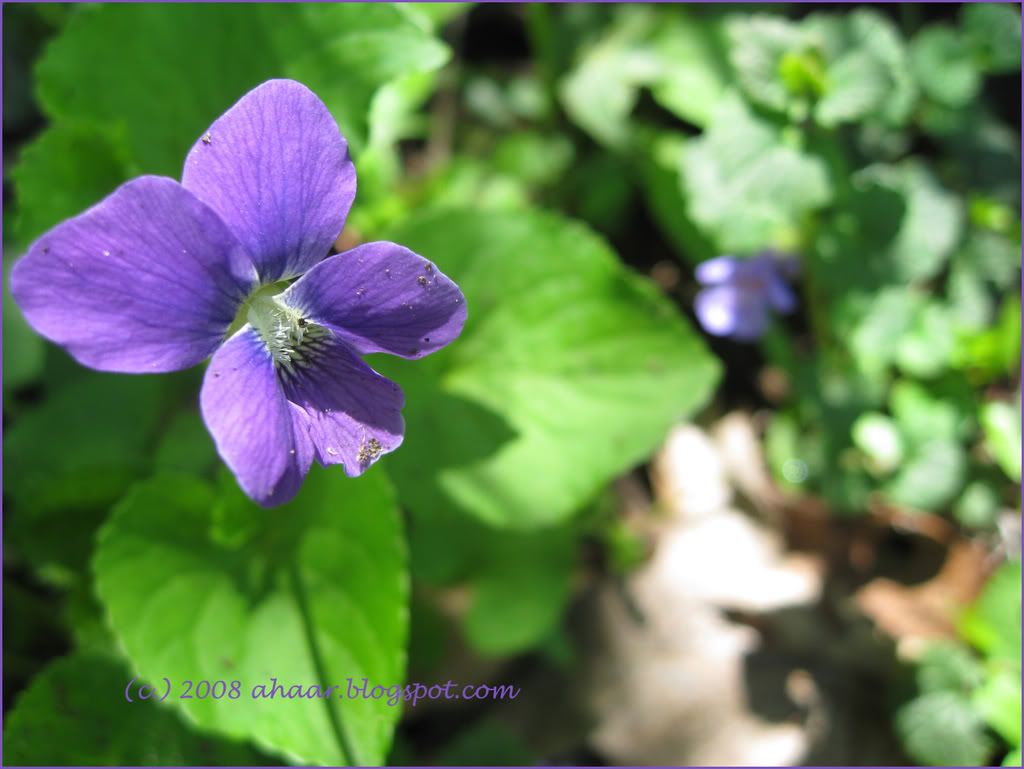 I snapped my camera out, ready to take their photos. But they were to far away for the lens. So I inched closer. Instantly, I realized it was a bad move.
The geese were possessive, keeping a watchful eye on me. Every time I took a step, they would cock their head towards me with a warning look "keep away". I knew I wasn't going to get any closer. So, I decided to call it a day.

I wasn't ready to go home yet, so I focussed my attention on the trees which were hastily giving up their spring decor for luscious green leaves and the tiny flowers littering the grass.
I came back with spring on my mind. At the end, I decided on a simple cake with blackberry and strawberry compote. I have been using mostly whole wheat for for my cake for some time now. It turns out a little more denser than regular cake, but still has all the taste of the cake.
Method:
For Cake:
3/4 cup whole wheat flour
1/4 cup all-purpose flour
3/4 tspoon baking powder
1/2 tspoon salt
1 cup sugar
1 stick softened butter
3 large eggs
3/4 teaspoon vanilla extract
For Compote:
1 cup strawberries sliced thinly
1 cup blackberries sliced thinly (I reserved a few for decoration)
3 tbspoons orange juice
½ cup sugar
Method:
For Cake:
Preheat the oven to 325 degF. Butter and flour the cake pan and keep aside.
Sift together the flour and 1/2 cup of sugar. In a large bowl, beat the eggs until foamy. Then add the butter and salt and keep beating till it all mixes well together. Be careful to not let any lumps.
Add the rest of the sugar to the egg mixture, a little at a time, and then beating so that it mixes well. Then add the vanilla extract. Now add the flour mixture into the egg mixture folding it in a little at a time like the sugar. Mix well till it forms a thick cake batter with no lumps.
Pour the batter into the cake pan and bake it for 45 to 50 minutes, till a toothpick inserted in the center comes out clean.
Cool the cake, and take it out of the pan.
For Compote:
In a medium bowl, combine the berries, orange juice, and sugar. Cover the bowl and refrigerate for atleast 3-4 hours. Stir the mixture just before serving.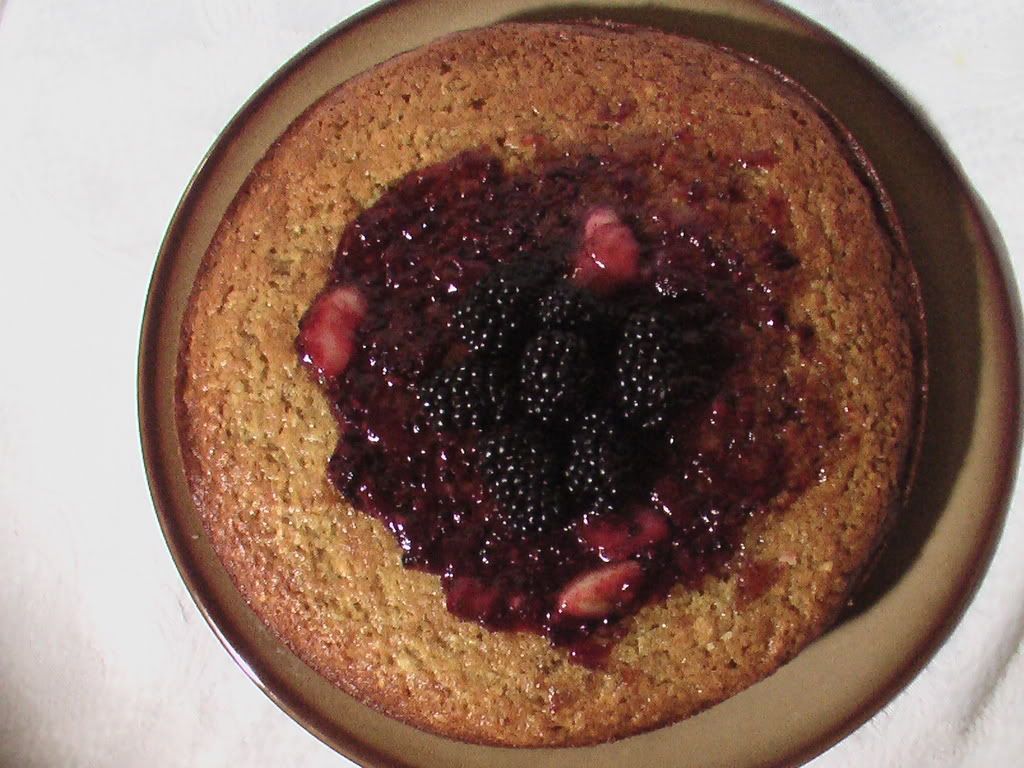 Compote is usually served separately with a slice of cake. I put some on the cake for decoration and reserved the rest for serving.
It looked and tasted delicious, the perfect combination of light and tart taste of spring.