The
black walnuts I bought at the last Farmer's market were tough nuts to crack. So I had to do some research and soak the nuts in water overnight to soften them a bit. The taste is much more intense, little bitter, smoky and delicious. Learn more about black walnut
here
. I've learnt to use it sparingly as it can be overpowering. :)
I was gone for a couple of weeks, so when I came back I headed to Ann Arbor Farmers Market this Saturday . And I wasn't disappointed. There were many new offerings.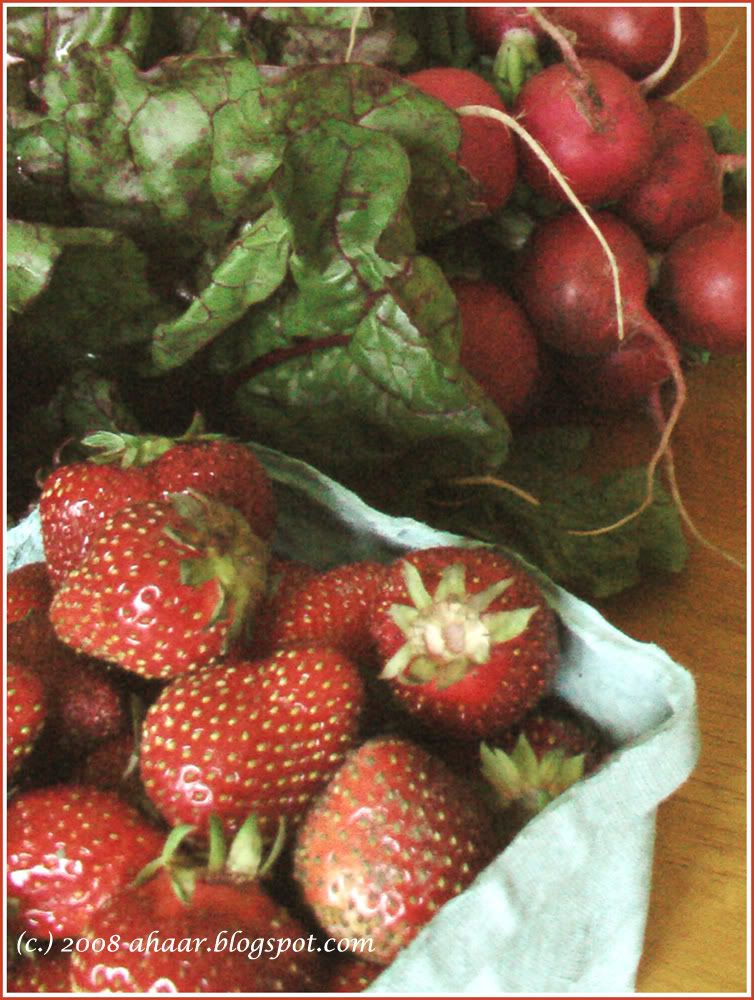 I picked up some fresh organic red chard and am making some
red chard dal
as I write this post. A big bunch of fresh radishes, I ate some raw and they are juicy and delicious. But the highlight is fresh strawberries. You can even see some mud on some of them, it can't get any fresher! I could hardly wait to eat them and popped some in my mouth as soon as I cleaned them. They were tart, tangy, sweet and burst of flavors. Time to look up some strawberry desserts!